Tailored Genes was founded in 2014. Our goal was to provide researchers with customized products and services in lentivirus and adeno-associated virus vectors, stable cell lines, and other genetics applications, at a cost-effective price. We have continued to do just that.
Our founder, Dr. Chetan Tailor, has over 25 years of experience in molecular biology and in cell culture having specialized in retrovirus/lentivirus vectors. Because of his expertise, and the excellent team we've amassed, Tailored Genes is now a leading provider of LV vectors and soon to be AAV vectors. We pride ourselves on our personalized one-on-one approach to fulfilling our clients' needs, always striving to meet each customer's individual goals with 100% satisfaction.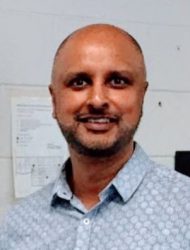 Dr. Chetan (Chet) Tailor, Founder and CEO
Over 25 years experience in virus vector design and production.
Co-op student (1989-1990)
Ph.D student (1992-1995)
Post-doctoral Fellow (1995-2001)
Scientist at Hospital for Sick Children (2001-2012)
Scientific Director of UHN Vector Core Facility (2012-2014)
Founder and CEO of Tailored Genes (2014-present)
Santhosh Dhanraj
Project Leader
Over 10 years experience in hematopoietic stem cells and genetics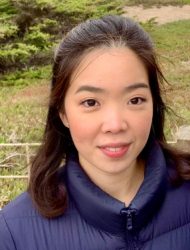 Almyra Janice, B.Sc.
Production & QC Analytical Specialist
Over 7 years experience in QC analytics